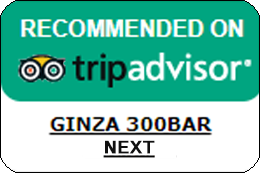 Rated the #1 Spot in all of Tokyo's Ginza areaon Trip Advisor for the Restaurants and Bar Category!


Learn more about our Authentic Mojitos!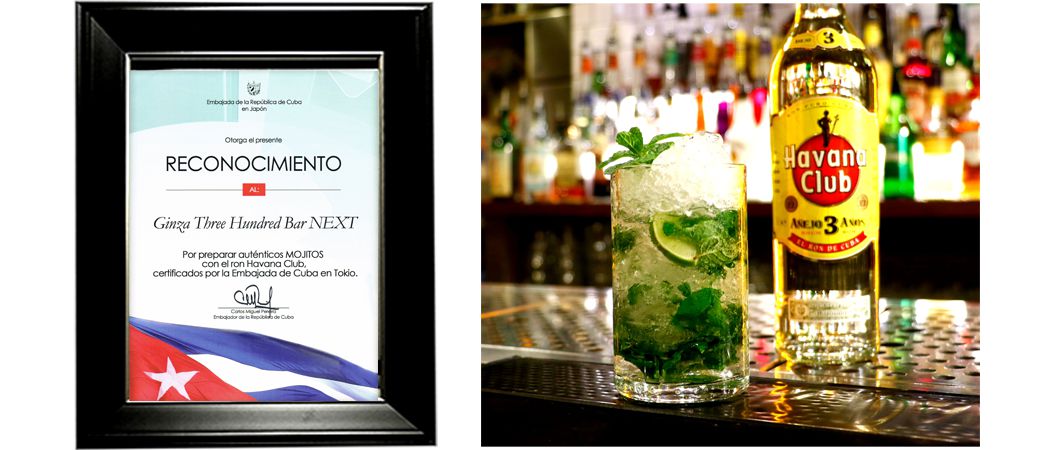 『 銀座300BAR 』は、世界でもトップクラスの年間約40,000杯のモヒートを販売し、またキューバ・バーテンダー協会の会長フェルナンデス氏から本場の味のレクチャーを受けたことから 2017年7月21日にキューバ大使館から世界初の『 モヒート認定証 』を授与されました。 銀座に相応しく、粋でお洒落な気軽に入れるBAR(バー)として1992年に日本最古のスタンディングバー『 銀座300BAR 5丁目店 』がオープン。150種類以上のカクテルを¥300で楽しめます。自家製無農薬ハーブを使ったカクテルやフードがお薦めです。 TOKYO GINZA'S FRIENDLIEST BAR SINCE 1992 At 300BAR, all drinks, cocktails, and food cost just 300 yen, plus sales tax. No cover charge! We pride ourselves in our classic Mojito, which we sell 40,000 glasses of Mojitos per year. This is the highest amount sold in a single location in the world! In 2017, we were given a lecture about the taste of Mojito by Mr. Fernandes, who is the president of the Cuba Bartender Association. Thus, the Cuban Republic Embassy awarded us the "Certificate of Mojito" on July 21st, 2017. This is the first such honor bestowed in all of Japan.